Customer Escalations Management
There are a lot of things you need to do right to keep your customers happy. This is your biggest test.
Keeping Your Customers Happy
No one likes complaints, especially from customers. When customers complain, that usually means extra work for your employees who then have to find solutions for them. And when those complaints escalate, it's considered a failure and a major headache for management in the company to deal with.
What if we look at these complaints differently by seeing them as opportunities instead of problems?
When customers attempt to raise an issue with your business, they're giving you a chance to make it up to them instead of just taking their business elsewhere.
It's also a chance for your company to learn what areas in your business may be problematic and need fixing.
You should still aim to avoid escalations; nevertheless, your attitude toward them should make all the difference.
When customers complain to you, it's best to listen and take it seriously, and when grievances escalate, the response from the business is even more crucial.
Escalations mean that your first line of interaction was not enough, and most likely, the customer will be unhappy at this stage. How you deal with these escalations could determine whether a customer stays with your company.
Your company needs to be prepared to handle customer escalations in a way that will ensure customer satisfaction and retention.
In Customer Escalations Management, you will discover:
How to handle customer complaints and escalations seamlessly throughout your company to ensure no cases get dropped
A simple way to reduce escalations without ignoring customer complaints
Why customer escalations can be a boon to your company, and how you can use this to your advantage
How to enable your customer-interacting employees to determine which issues need to be escalated and which can be resolved at their level
Valuable information to know about your customers to equip you to better respond to their needs
How a company's leaders can significantly improve customer relations, even without being involved in day-to-day customer interaction
The 8 phrases and words you should never use when dealing with complaints to avoid further aggravating your customers
How to strengthen your relationships with customers, even if you're unable to meet them face-to-face
These above points are just a sample of what you'll learn from Customer Escalations Management.
Customer interaction is a specialized job. No company can compete without being top notch in this area. By applying the golden recipe from this book, you can take customer interaction to the next level. Customers who see that you care and are professional will definitely come back.
Regardless of how big or small your company is, having a customer escalations management system in place is essential in any business.
All businesses will inevitably encounter problems that won't have a straightforward resolution. There will be a need for more experienced or knowledgeable people to step in.
If you want to provide your clients with great customer service, your company has to be prepared for the most unexpected situations.
By preparing your organization to manage customer complaints and escalations—for any and all types of situations—you'll be able to resolve issues smoothly and painlessly; essentially, you'll keep your customers happy.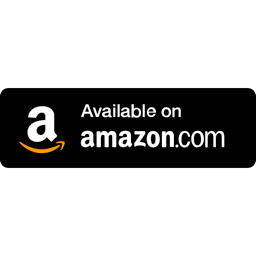 "Your response, when things don't go right for customers, is essential to rebuilding trust and gaining loyalty. From the power of acknowledgement, an apology to the processes needed for great customer escalation management - this book by Nikolaos Zormpas is a must-read, must gift, must implement. Hands down Nikolaos' book will help you rebuild trust and grow customer loyalty."
"There are many audiences that can benefit from the systems and wisdom captured in "Customer Escalations Management." Nikolaos does a wonderful job demystifying where negative customer perceptions are likely to come from, and how to address these situations strategically. Implementing the principles in this book are sure to enhance both the Customer and the Employee experience inside of your organization."
"Nikolaos' book is a must have tool for any company wanting to thrive in customer satisfaction and retention. Make sure to add the ingredients of his golden recipe to your arsenal."
"This book teaches everyone on your team how to be a zero risk to do business with. Every company drops the ball from time to time, the great companies anticipate it, fix it and end up making those customers more loyal as a result."
"Nikolaos delivers clear advice and recommended steps to take to ensure customer service responds correctly with his Golden Recipe. I recommend this book to every company wanting to improve its customer satisfaction."
"Nikolaos' Golden Recipe is not just a book...it's a powerful set of actionable tools and advice that any leader aiming for customer excellence can apply."
"This book is a must-read for everyone who wants to thrive at customer service, success and retention. It brings together the required tools and information under a Golden Recipe for success."
"Nikolaos in his book explains, from the ground to the top, why customers are right even when they're not. He also justifies why clear vision, distributed strategy and on the job training are the secret ingredients of success. A must read and re-read."
"I really enjoyed this book. The message is simple, clear and straight to the point. Complaint management is covered from start to finish, with practical no-nonsense advice. The author gives you all the tools to defuse customers frustration and even improve their trust and loyalty toward your brand. A must read for anyone in customer service."
"Golden recipe is simple to follow, yet incredibly powerful. Nikolaos does an amazing job at showcasing what many would consider to be a bad thing (customer escalating) to be valuable learning moments. Read the book end to end or use chapters as golden nuggets, I would recommend it to anyone who has to deal with customers."
"All leaders and managers need to read Customer Escalations Management. This well-written, easily accessible book provides powerful and practical tools to develop systems and organizational competencies that will turn service breakdowns into customer experience breakthroughs. When you leverage the power of Customer Escalations Management, your team members and customers will thank you!"
"Customer Escalations Management is a deeply human approach to a less and less humanized world. Nicely written, pleasantly read, it will give you a fresh insight in people dynamics that seal customer interaction."
"Nikolaos does a really great job of summarising why customers complain, why issues are too often escalated, when that needn't be the case and what businesses can do to deliver more effective levels of customer service and better outcomes for customers."
"Customer Escalations Management, the Golden Recipe is a book packed with useful tips, dos and don'ts, examples, and warnings. You'll find yourself taking lots of notes and maybe even cringing at some of the books insightful comments about dealing with upset customers, being empathetic, and building the right support processes. All in all, a book that everyone responsible for and supporting customer experience should read and heed!"
"The essential guide to successfully and profitably resolving escalations in customer support, generously created by customer experience expert Nikolaos Zormpas."
"As a Best-selling Customer Experience author, and CX Consultant I will widely recommend Customer Escalations Management to my clients. Author Nikolaos Zormpas takes a smart and practical approach towards turning upset customers into customers for life, that makes this straightforward book a must read for all customer experience and customer service leaders."
Get a Chance to Win a Free Book Each Month
When you join our mailing list you are accepting to receive updates via email!